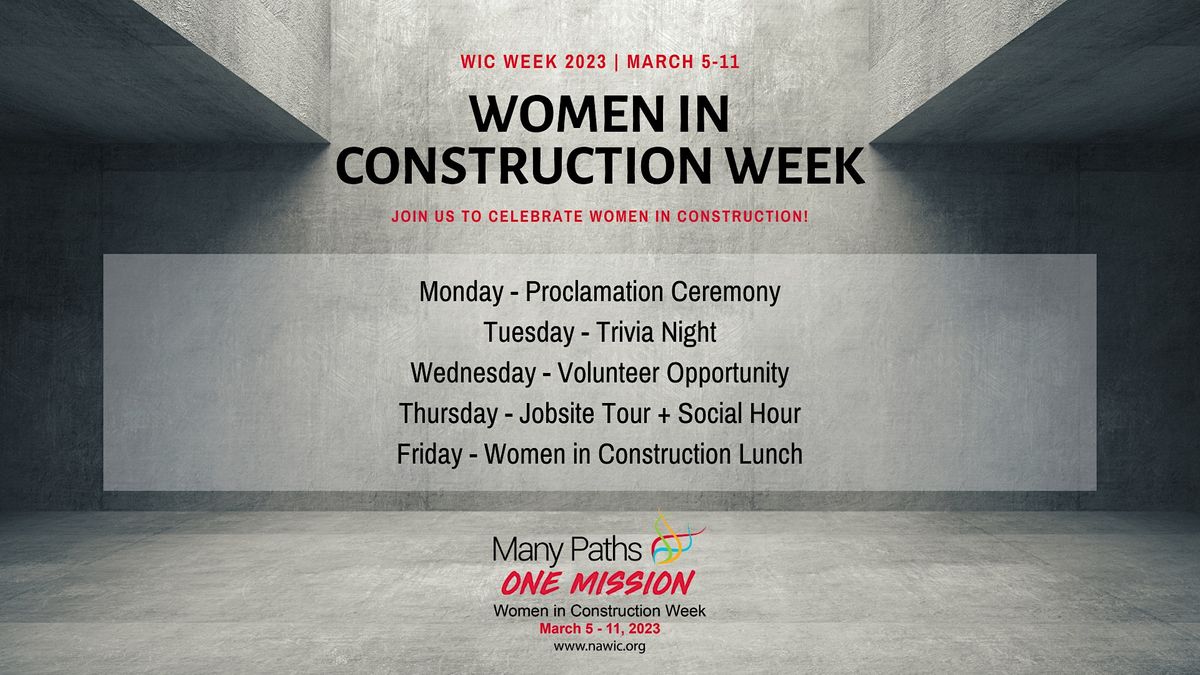 NAWIC Chapter #366 WIC Week 2023
Join the Southwest Missouri NAWIC Chapter 366 for Women in Construction (WIC) Week 2023! Throughout the week we will be celebrating Women in Construction!
WIC Week celebrates and promotes the role of women in the construction industry. We have multiple events planned for the week of March 5-11, 2023.
Monday, March 6, 2023 – Proclamation Ceremony at the Busch Municipal Building in Springfield, MO
Tuesday, March 7, 2023 – Trivia Night at Queen City Roofing in Springfield, MO
Wednesday, March 8, 2023 – Volunteer Opportunity for Habitat for Humanity in Springfield, MO
Thursday, March 9, 2023 – Convoy of Hope Jobsite Tour
Thursday, March 9, 2023 – WIC Week Social Hour at Bair's All American Sports Grill in Springfield, MO
Friday, March 10, 2023 – WIC Week Lunch at Big Whiskey's American Restaurant & Bar in Springfield, MO (Battlefield Rd)