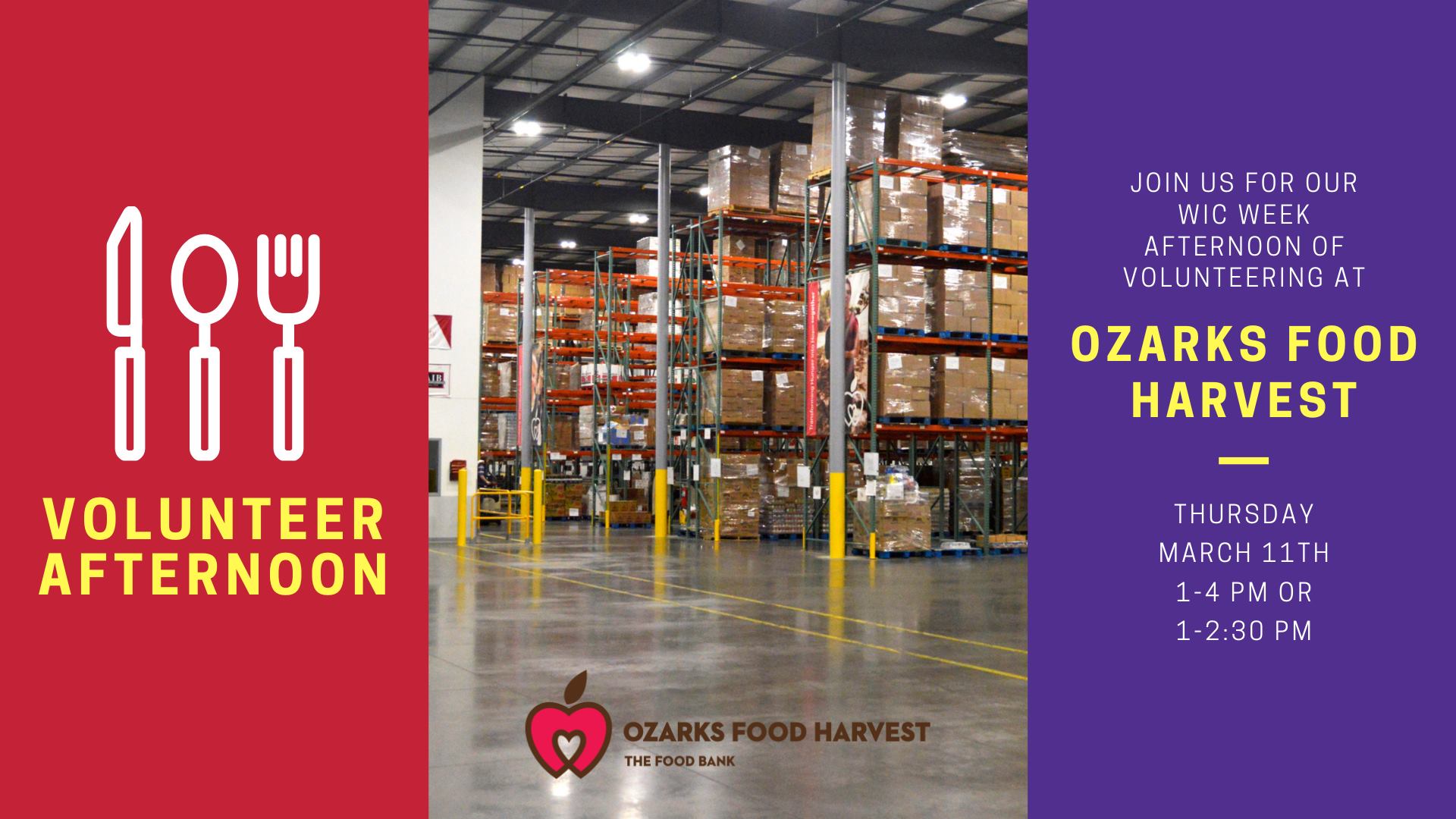 It's time to give back to our community. Join us as we volunteer At Ozarks Food Harvest. We will be preparing boxes of food for those in need across the Ozarks.
March 11, 2021 from 1:00 – 2:30 pm or 1:00 – 4:00 pm.
Please register by end of day on March 8th to allow us time to confirm details with Ozarks Food Harvest.