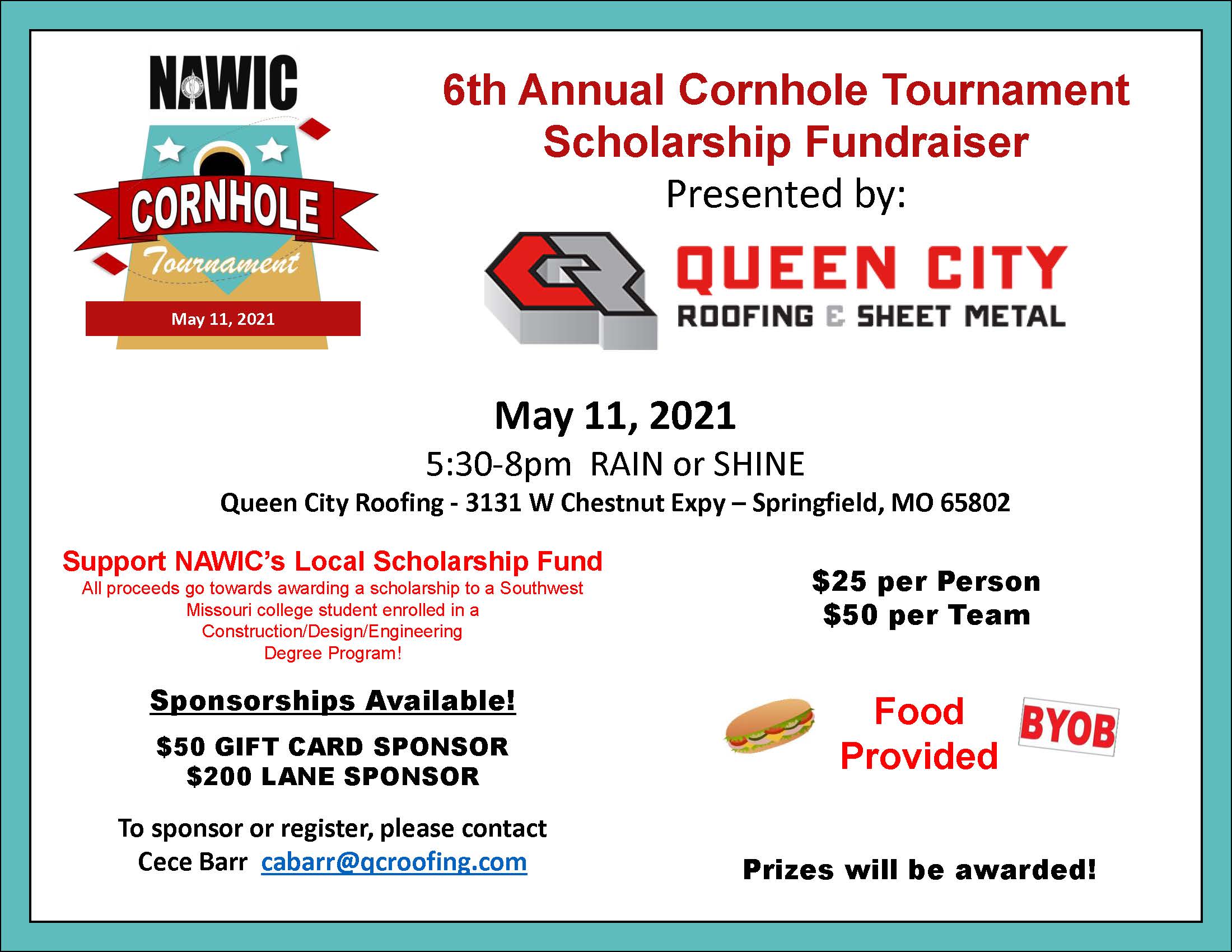 Join us for our 6th Annual NAWIC Cornhole Tournament, May 11, 2021 presented by Queen City Roofing located at: 3131 W Chestnut Expressway, Springfield, MO 65802.
Event is from 5:30 pm – 8:00 pm and will take place rain or shine. Food will be provided! BYOB!
This cornhole tournament raises money for the NAWIC Scholarship Fund. Each year, NAWIC Southwest Missouri awards this scholarship to a student who is enrolled in an accredited construction related degree program in Southwest Missouri.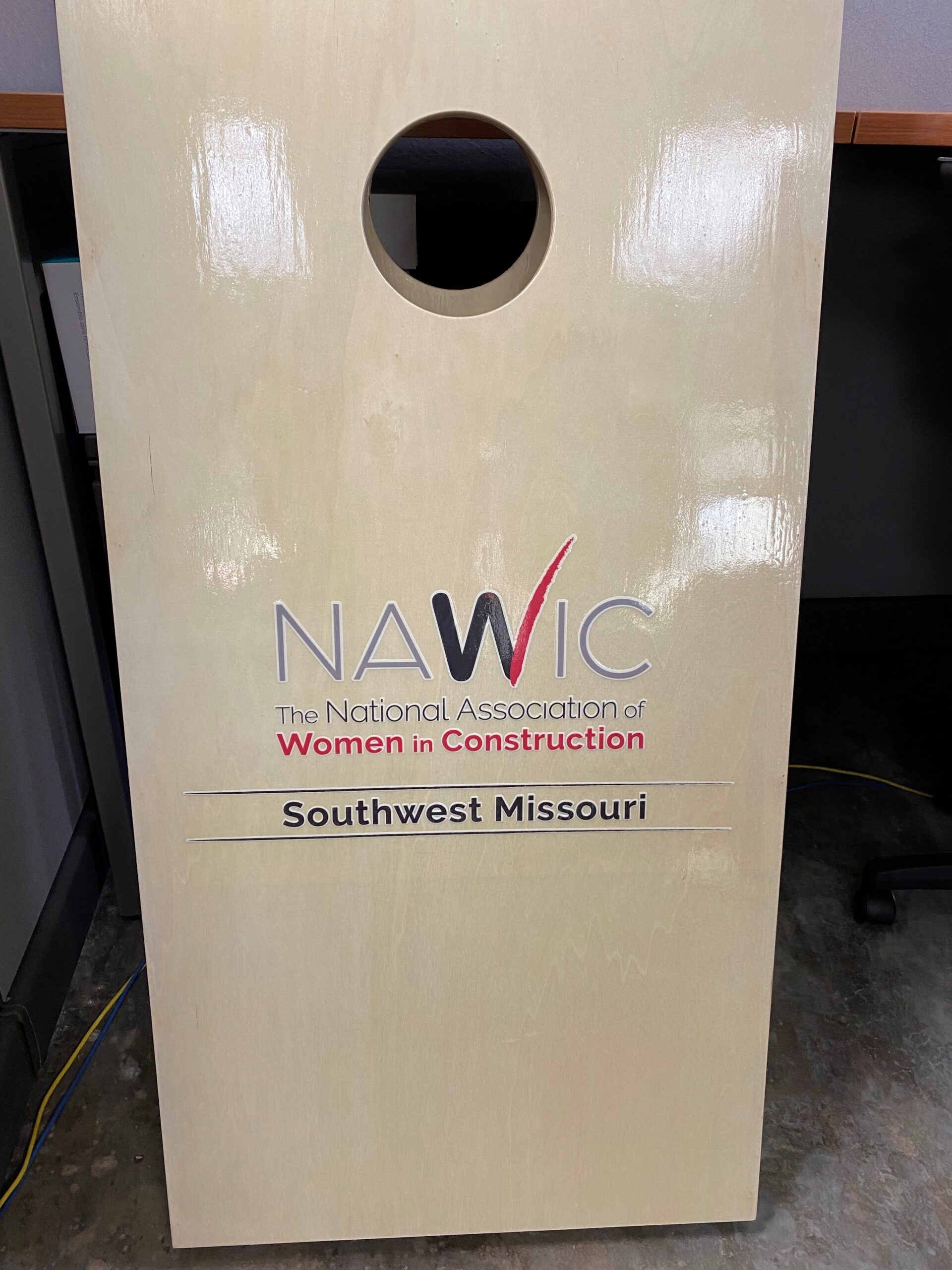 This is one of our most popular events! Don't miss out on the famous raffle and giveaways! This year we are raffling off a set of NAWIC Cornhole Boards! Grab the gals and guys from the office or field and get your teams registered! Individuals are $25 each or a team of two is $50. Gift card and Lane Sponsorships are also available.
To register or sponsor, please email your registration form to Cece Barr.
Want to apply for the scholarship? Click here! Scholarships are open to application deadline is April 30, 2021.