Our NAWIC June 2022 Chapter Meeting will be held June 14, 2022 at Queen City Roofing.
Our guest speaker is Stephanie Ireland with Ireland Architects.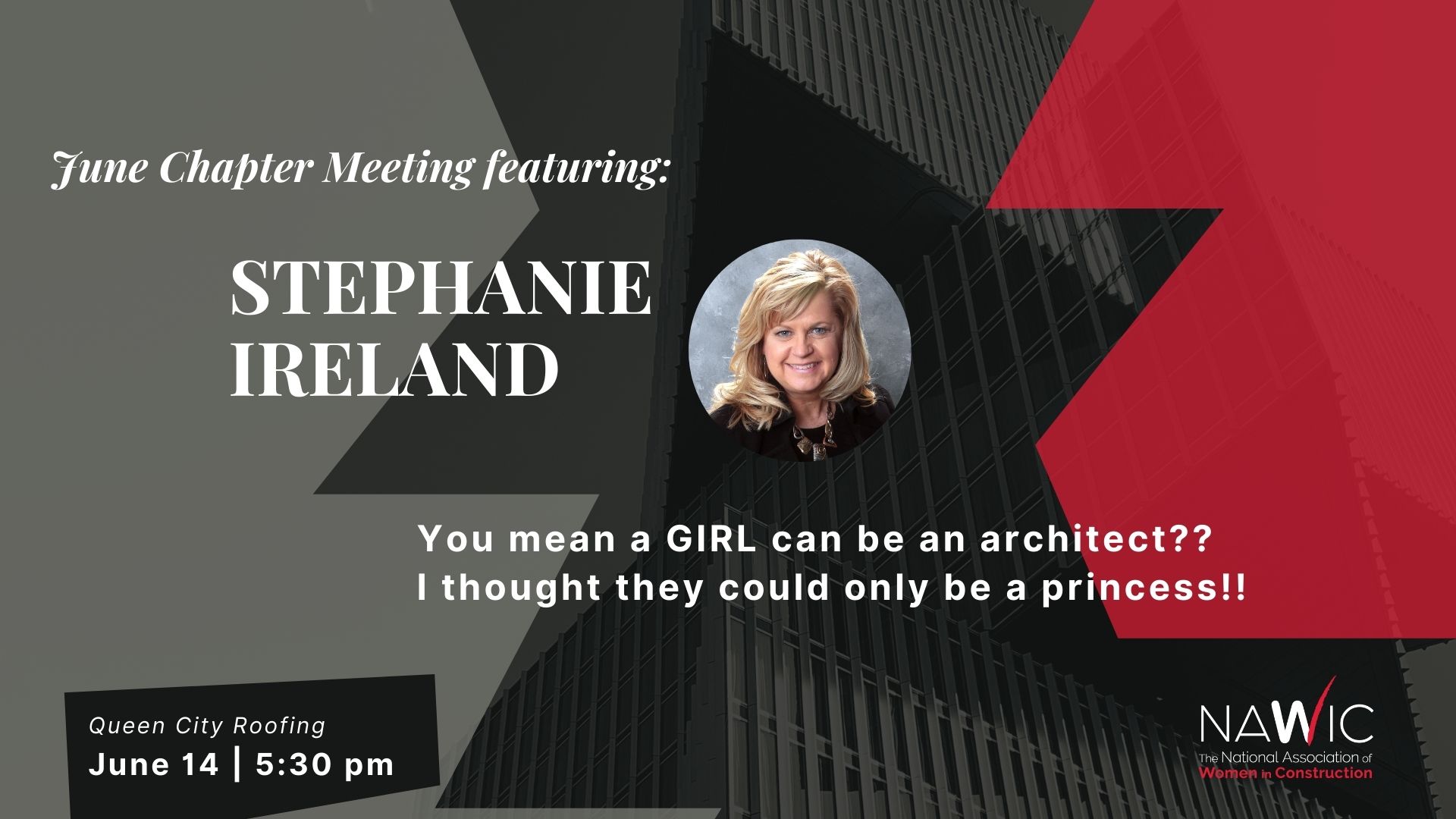 Empowering truths from an experienced female architect Stephanie D. Ireland has been in the design industry for over 35 years. She owned a drafting company from 1995 – 2000 and has owned Ireland Architects, Inc., an Architectural Firm in Springfield, MO, for 22 years.
Stephanie received her undergraduate degree in Architectural Technology from Missouri State University in 1987, while starting college at the age of 16. She attended Boston Architectural College from 2022-2014 and graduated with a Master's in Architecture while still running her business. She has heard the word "can't" more times than she can remember and yet still perseveres to be the best version of herself daily by deliberately making choices and supporting other women in becoming who they were meant to be. Her parents always told her she could do ANYTHING she set my mind to, and she had the audacity to believe them!
Meeting begins at 5:30 pm. Food will be provided.
Queen City Roofing
3131 W Chestnut Expy
Springfield, MO 65802