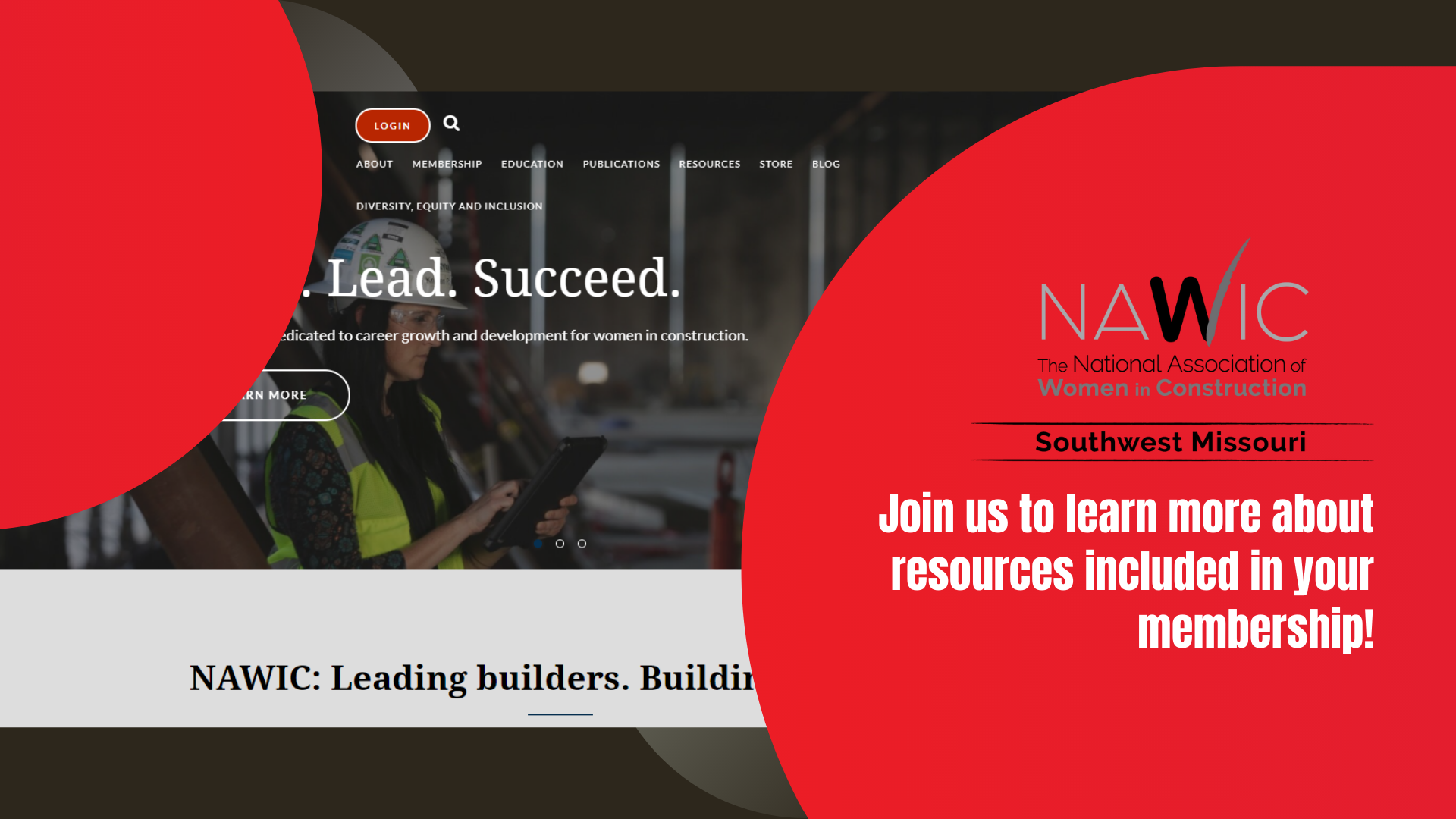 Join us for our NAWIC monthly general membership meeting, January 11, 2022. This will be a great event for new members, current members and anyone considering NAWIC membership. Learn about the resources available to you and the many benefits of your membership.
Meeting will be held at the Springfield Contractors Association located at 1313 N Nias Ave #A, Springfield, MO 65802. Food will be provided at 5:30 pm with the presentation beginning at 6:00 pm.
We hope to see you there!